Risks with Surgical Excision for Skin Tag Removal
There are very few risks involved with surgical excision for a skin tag, and the procedure is considered a very safe and reliable method for their removal.  For larger skin tags the risks are greater, due to the nature of the process.  Skin tag removal through excision can:
Lead to scarring of the area
Cause some mild pain and discomfort
Lead to irritation of the skin especially in areas where the skin often rubs together
Cause haematoma to occur under your skins' surface
However, these are very rare side effects, and are unlikely to occur if you have a good practitioner and if your skin tag is deemed suitable for the excision process. 
---
« Recovery from Surgical Excision for Skin Tag Removal Cost of Surgical Excision for Skin Tag Removal »
SKIN TAGS INFORMATION
UK HEALTH CENTRES
SELECT A LOCATION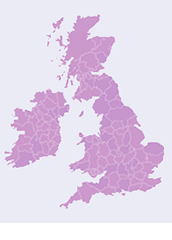 UK Health Centre