Disadvantages & Advantages of Herbal Remedies for Skin Tag Removal
There are plenty of herbal remedies for skin tag removal that you could choose to try when treating your skin tag at home.  However, you need to remember that there are pitfalls to these products.  Herbal treatments:
Might not work
Can prove expensive if you try to use them for a long time
Might contain ingredients that are unsuitable for your skin
Could cause skin irritation around the skin tag area
Some herbal treatments can react with medications, so you need to ensure that you are safe to use certain products if you regularly take other medication
It is always best to ask around, and listen to advice given by those who have previously tried a herbal treatment from skin tag removal.  It is also true that what worked for a friend might not work for you, however if one person has had success with a cure then it is more likely that you will also.
Herbal remedies are usually pretty harmless, and might be able to remove your skin tag with little discomfort.  If you skin tag is treated using a cream or herbal medicine then it is unlikely to result in much, if any, scarring and could leave the area very smooth and healthy.  Some treatments such as tea tree oil or garlic are not invasive and are cheap to try.  There will be little pain to worry about when applying herbal treatments, so if you are concerned about cutting or tying of your skin tag a herbal medicine might be a good way of trying to tackle the problem. 
---
SKIN TAGS INFORMATION
UK HEALTH CENTRES
SELECT A LOCATION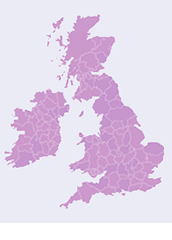 UK Health Centre