Disadvantages & Advantages of Surgical Excision for Skin Tag Removal
Surgical excision for skin tag removal does have a few downsides, although normally the procedure is very easy and produces good results.  Some disadvantages of this method include:
The possibility of infection due to the broken skin produced by the process
Pain of the area while it is healing
Scarring that can be produced especially if a large skin tag is removed
If you have lots of skin tags having them all removed through surgical excision could prove expensive
Using surgical excision to remove your skin tags might prove the right thing for you to do, and usually produces good results.  Advantages of this method include:
A quick result as the skin tag is removed instantly
Minimal pain or discomfort
Easily done and the process is very quick
Only a small chance of the skin tag reforming
An informed approach, with a professional conducting the removal of your skin tag
Removing skin tags by surgical excision is a simply procedure, and is achieved very quickly with good, long lasting results.  Your practitioner will be able to discuss other alternatives, and provide you with a good over-view of the procedure and whether it is right for you. 
---
« Cost of Surgical Excision for Skin Tag Removal Cauterisation of Skin Tags »
SKIN TAGS INFORMATION
UK HEALTH CENTRES
SELECT A LOCATION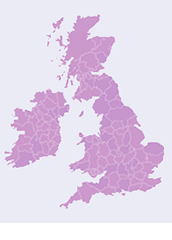 UK Health Centre