After Removing ClearSmile Braces
When your dentist is satisfied with the new position of your teeth and confident in the end result, they will arrange an appointment to remove your braces and you'll be able to see your amazing new smile. Your dentist will gently remove the wire and then prise the brackets off your teeth; they will then give your teeth a good clean and polish and show you the much-anticipated results. Some patients choose to have whitening treatment after their braces have been removed to give their smile that extra boost.
Wearing a retainer
Once you have finished your treatment, you will be advised to wear a retainer. Retainers are orthodontic appliances, which are specially designed to hold the teeth in place once the braces have been taken off. If you don't wear a retainer, the teeth may start to move out of position and this will undo all the hard work; this is known as relapse.
There are various different types of retainers, including fixed and removable appliances. Removable retainers are made from clear plastic and they slide over the teeth; fixed retainers for ClearSmile are fixed to the back of the teeth, so that they cannot be seen. Your dentist will talk to you about how and when to use your retainer when you have your braces removed. If you do have a removable retainer, it will be custom-designed for a perfect fit and increased comfort. It's very important to follow your dentist's instructions with regard to your retainer to make sure that your teeth stay in their new position. In most cases, retainers will be used for a prolonged period of time.
---
« Suitability for ClearSmile Braces ClearSmile Treatment Cost and Comparison »
Guide to Clear Smile Aligners & Braces
DENTISTRY INFORMATION
UK HEALTH CENTRES
SELECT A LOCATION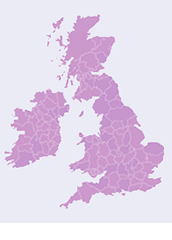 UK Health Centre