Suitability for ClearSmile Aligner
ClearSmile Aligner is ideally suited to adults who require minor or moderate levels of correction for orthodontic imperfections that concern the front 6-10 teeth; it offers a wealth of benefits for those who are searching for a convenient, comfortable and discreet alternative to traditional train-track braces.
Ideally, candidates for this treatment will require only a limited amount of movement; in very complex cases, where a lot of tooth movement is needed, fixed braces may be a better option. Aligners are an excellent choice for patients who are eager to enjoy a beautiful smile without any of the hassle of wearing a fixed device; this treatment will suit those with active and busy lifestyles who need a treatment to fit in with their day to day schedule and offer them the chance to have treatment in secret.
Many adults worry about having orthodontic treatment because they don't want to wear visible braces, which alter their image and may affect the way they come across to others. With ClearSmile Aligner treatment, there is no need to feel anxious or apprehensive, as the brace are virtually invisible; this means that you don't need to worry about the way you look, whether you're heading to an important business meeting, you're going for an interview or you're meeting up with old friends for a drink.
When you have your consultation, your dentist will perform some checks to have a look at your teeth, check the way your upper and lower arches fit together and analyse the relationship between your teeth and jaws. If you have issues that predominantly involve the front teeth, such as crowding, crooked teeth or gaps between your front teeth, ClearSmile Aligner is likely to be a good fit for you; if you have more complex needs, such as a severe over or underbite, a different treatment may be more suitable. Your dentist will go through all the viable options with you and help you to decide which treatment to go for.
---
« How long will ClearSmile treatment take? Cost of ClearSmile Aligner »
Guide to Clear Smile Aligners & Braces
DENTISTRY INFORMATION
UK HEALTH CENTRES
SELECT A LOCATION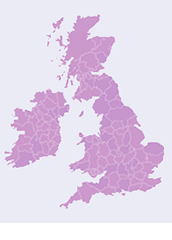 UK Health Centre