ClearSmile Aligner Consultation
A consultation is a session recommended for anyone who is considering orthodontic treatment or any other type of dental treatment, such as cosmetic dentistry or implant treatment, for example. A consultation gives you a chance to meet your dentist, have a look around the clinic and most importantly, find out everything you need to know about the treatment options you are considering.
When you have a consultation for braces, your dentist will have a chat with you, but they will also need to examine your teeth and do some tests to look at your bite and ascertain the exact nature and severity of your orthodontic needs; the findings of these tests will enable your dentist to gauge how much movement is required and identify the best possible treatment options for you. Sometimes, your prescription will rule out certain types of treatment and your dentist will explain why this is the case and go through more suitable options with you.
A consultation is nothing to worry about and you won't have to endure any pain; you can ask any questions you have and your dentist will give you a detailed description of what treatment involves and talk to you about the process, how it works, what benefits it offers and what you can expect once you finish treatment.
Having braces can be a daunting prospect and it's common to have lots of questions; it's a good idea to go into your consultation with an idea of what you'd like to find out and what you expect from treatment. Here is a list of questions you may want to ask your dentist:
Why should I choose ClearSmile Aligner?
What benefits will my treatment give me?
What do the aligners look like and can you see them when you speak and smile?
Will treatment be painful?
How long will I have to wear my braces?
Will I be able to eat normally?
How much does treatment cost and is finance available?
Will my speech be affected?
What are my other options?
What happens next?
After your consultation, if you decide to go ahead with treatment, your dentist will start to plan your personalised treatment pathway. ClearSmile uses high-tech software known as Archwize to plot the movement of your teeth and your individual treatment plan will be used to create your bespoke aligners; you will also be able to see images of what your smile will look like once you have finished your course of treatment. Once your aligners have been made, the first set will be sent back and you can start your treatment.
---
« ClearSmile Aligners ClearSmile Aligner Treatment »
Guide to Clear Smile Aligners & Braces
DENTISTRY INFORMATION
UK HEALTH CENTRES
SELECT A LOCATION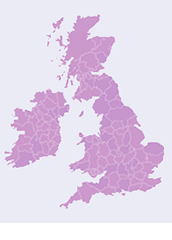 UK Health Centre