ClearSmile Consultation
Consultations are highly recommended for every patient who is considering orthodontic treatment; the consultation is an informal appointment, which enables you to meet your dentist, discuss the treatment and talk about any other treatment options you wish to consider.
When you go to a dental clinic for a consultation, your dentist will have a chat with you to ascertain your treatment goals, talk about your preferences and go through any questions you have. Your dentist will probably want to know why you want to have treatment now, what kind of treatment you would prefer and what kinds of results you hope to see at the end when your braces are removed. The information you provide them with will help them to make tailored recommendations.
During the consultation, your dentist will examine you mouth and have a look at the alignment of your teeth, the position of the individual teeth and the bite; the bite refers to the relationship between the upper and lower arches of teeth and the jaw. With a normal bite, there is slight overbite; this means that the top teeth protrude slightly further forward than the bottom teeth; the rest of the teeth should be perfectly aligned.
Once your dentist has examined your mouth, they will probably carry out some other basic tests, such as X-rays, to gain a really detailed impression of your orthodontic needs.
Your dentist will also go through the ins and outs of ClearSmile treatment with you if this is a viable treatment option and it sounds appealing to you. They can answer any questions you have about the system, make comparisons with other treatment and show you a smile gallery, which will give you an idea of what you can expect after wearing these braces.
Questions you may wish to ask your dentist during a consultation include:
Will my braces hurt?
How long will treatment take?
Will I be able to eat normally?
Will my speech be affected?
What are the alternatives to ClearSmile Braces?
How much will treatment cost?
What will my teeth look like afterwards?
What are the benefits of orthodontic treatment?
How often will I need to see my dentist during treatment?
What will my braces look like?
Why should I choose ClearSmile?
How should I look after my braces?
Will I need to change my diet at all?
---
« ClearSmile Braces Starting ClearSmile Treatment »
Guide to Clear Smile Aligners & Braces
DENTISTRY INFORMATION
UK HEALTH CENTRES
SELECT A LOCATION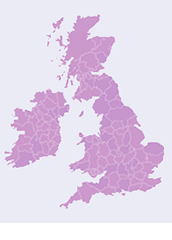 UK Health Centre