Cost of a Sleeve Gastrectomy
The cost of surgery is often something which can weigh on your mind, if you are able to meet specific requirements and prove that your obesity is affecting your health you may be considered for surgery covered by the NHS. Another option available to you is looking at private health care, prices can often vary quite a lot, and this can be down to anything from the type of aftercare you are offered, to the type of clinic you will receive treatment in. The average cost of a sleeve Gastrectomy on the NHS is between £8,000 and £10,000 however the procedure can be found for as little as £5,950 in the UK, so you need to ensure that you look around for the best deal available to you. The third option is to go abroad for the procedure, this can often save people up to 30% off of the price you will find in the UK, you will need to check what is included in the price however, as some companies will also include airfare and accommodation, whereas others will just include the procedure.
NHS
To get surgery on the NHS you must meet specific requirements these are:
Usually obesity surgery is offered for individuals with BMIs of above 40, however with this type of surgery, you are usually considered if you have an extremely high BMI and if it is unsafe for you to undergo other weight loss procedures – usually a BMI above 50 is required.
You must also demonstrate evidence that in the past you have tried all methods of weight loss and that none of them have been successful.
You will be considered for this type of surgery if your BMI is high and if you suffer from anaemia or Chron's disease, as this procedure doesn't alter your intestinal path.
You will also need to be extremely determined with an attitude which reflects this, you will need to demonstrate that you are able to cope with the type of change the surgery will bring, as well as committing yourself to following specific diets and exercise regimes.
Your first step of NHS surgery is to be referred to a UK clinic by your GP, your operation will then be considered at various stages by different organisations, they will decide as to whether you will receive funding for this type of procedure. If they do accept you, you may be required to wait a specific amount of time before your operation is completed, this is due to the small amount of funding clinics across the UK receive, the funding is shared out on a yearly basis and often runs out quickly. The specific clinic you are referred to will be able to give you a much better prediction on the amount of time you may have to wait prior to surgery.
Private Clinics
Prices for private Sleeve Gastrectomy operations often range and this can depend on what type of aftercare you will receive, as well as what type of clinic you choose to have your procedure performed in. It is best to conduct as much research in the area as possible and to create your own profiles of clinics and prices to determine the best deal for you. Sleeve Gastrectomys are offered from as little as £5,950 up to around £10,000, the average prices are between £8,000 and £10,000 but you may find clinics offering the procedure cheaper or more expensive. You should attend a consultation with the clinic (these are usually free) and here you can enquire into why they charge what they charge. You will also need to meet specific requirements to be accepted for the procedure at a private health clinic in the UK, the requirements are the same as the ones you need to meet to be considered on the NHS (these are listed above).
Surgery Abroad
Many people consider Sleeve Gastrectomy abroad as it can offer savings of up to 30%, usually knowing a few thousand pounds of the prices offered from private clinics within the UK. Sleeve Gastrectomys are offered from as little as £3,371, however this is just for the procedure, you will need to consider the price of airfare to the country as well as accommodation during your stay. Some clinics abroad will offer an all inclusive package of accommodation and procedure, or all three items – accommodation, surgery and airfare. This is where you will need to research as much as possible to find out what your clinic offers, you can contact surgeries usually via the telephone or online over email. Usually if you require a consultation these are chargeable (around £100) and will only be held on specific days in the UK. You will also need to be very wary as to what the overall price includes, in terms of aftercare and specialist support, conduct as much research as possible and contact as many people from the clinic as you can, this will reduce any risk of anything going wrong in a foreign country.
---
« Sleeve Gastrectomy Surgeons Sleeve Gastrectomy on the NHS »
WEIGHT LOSS SURGERY INFORMATION
UK HEALTH CENTRES
SELECT A LOCATION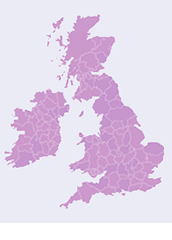 UK Health Centre