Preparing for a Sleeve Gastrectomy
Preparation for any kind of surgery is of utmost importance, and with weight loss surgery you will be required to prepare in a number of ways, both for surgery and a dramatic change in your lifestyle after you operation. Throughout the process you will of course receive assistance from specialist's and you will be fully aware of what is expected of you. To ensure that at all times your surgery and weight loss is to be as successful as possible you must know what is expected and be prepared for it.
Preparation for surgery
You will be expected to follow a strict diet prior to Sleeve Gastrectomy surgery usually to lose around 5 to 10% of your excess weight you will receive assistance with this and will follow a realistic diet plan drawn up for you. It will also be requested that you give up smoking, smoking can increase the likeliness of infection, as well as the amount of time it takes to recover, it can also increase your chances of developing complication such as blood clots. You will also once accepted for surgery undergo a variety of tests and medical check-ups, blood tests will be a regular occurrence and you will need to be assessed by a medical professional to ensure you are fully fit and healthy for surgery. You will have to have x-rays and other checkups again to ensure your safety throughout the procedure. You will also need to be as honest as possible with the medical specialists, and provide them with as much information on your medical history as possible.
Assistance with preparation
You will of course receive specialist assistance with your preparation requirements. The clinic where your surgery will take place will have on hand for you a specialist team, which will consist of your surgeon, specialist nurses, dieticians and psychologists. The surgeon and specialist nurses will check all of the medical aspects, and will ensure that you are fit and healthy for a successful surgery and weight loss procedure. Your dietician will help to draw up with you a realistic diet plan for you to lose any amounts of weight required before the procedure, you will need to follow this strictly and they will be there for you if you find anything hard. Your psychologist will of course support you mentally throughout and will at all times help to assist you with any worries you may have, as well as preparing you for what is to come after surgery. You will need to show that you are determined and motivated and that you have the correct attitude to follow strict rules once your surgery has been completed, your lifestyle will change drastically.
---
« Sleeve Gastrectomy Benefits Sleeve Gastrectomy Surgeons »
WEIGHT LOSS SURGERY INFORMATION
UK HEALTH CENTRES
SELECT A LOCATION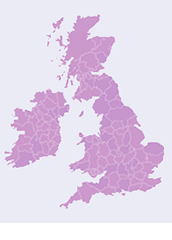 UK Health Centre