Boob Jab Health Warning
Monday 12th April 2010
New research warns that breast enlargement injections could be hazardous to health. The 45 minute cup boosting procedure, often called a "boob jab", involves injecting Macrolane gel into the breast tissue. Results are instant and can last up to 18 months. However, medical experts have now reported that Macrolane boob jabs could cause pain and the formation of abnormal lumps. More worrying still, researchers warn that injecting Macrolane into breast tissue could mask the presence of cancerous cells and tumours.
Research, carried out at the King Edward VII Hospital in London, surveyed women who had undergone the breast augmentation procedure. Researchers found that 16 out of 20 women who had the boob jab, collectively filed 44 individual complaints regarding pain and abnormal lumps caused by the procedure. Three of the women surveyed also had to undergo reconstructive surgery following the boob jab.
Researchers also found that the breast's glandular tissue was less clear to view in mammograms of women's breasts who had recently had the procedure. This discovery has sparked concern that injecting Macrolane into breast tissue could mask the growth of cancerous cells and lead to potentially life-threatening cancer growths being undetected. Douglas McGeorge, president of the British Association of Aesthetic Plastic Surgeons, said "Macrolane has the ability to enhance appearance when used properly around the body, but in the breast it can run the risk of masking disease and compromising patient care".
The research has not only led to the increase in concerns over the effects of using Macrolane but has also prompted wider discussion on the lax regulation of drugs and substances for use in aesthetic plastic surgery. Currently, new cosmetic injections do not need to be certified as safe by the Medicines and Healthcare Products Regulatory Agency. It is hoped that this new research will result in the tightening of this legislation which will in turn make plastic surgery safer.
---
COSMETIC SURGERY
UK HEALTH CENTRES
SELECT A LOCATION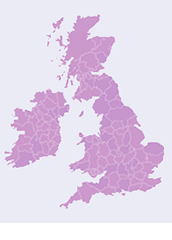 UK Health Centre