Designer Dimples in Demand
Tuesday 22nd June 2010
Demand for "designer dimples" seems to be growing as surgeons report that more British women are undergoing the knife in a quest to copy Cheryl Cole's trademark smile. Cosmetic surgeons claim that up to 11% more women have enquired about the 'dimpleplasty' procedure in the past 8 weeks alone. However, experts earn that the procedure could cause permanent and undesirable facial scarring.
Experts create designer dimples by making a small incision in the skin which is stitched and left to scar, forming a dimple-like depression in the cheeks. However, unlike natural dimples, "designer dimples" are permanently fixed in the face – whether smiling or not.
Cosmetic surgeons also warn that women undergoing the procedure could end up with a "dimple disaster" in years to come astheir skin begins to sag and fall naturally with age.
---
COSMETIC SURGERY
UK HEALTH CENTRES
SELECT A LOCATION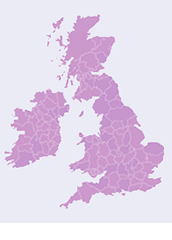 UK Health Centre