Fast Food Facial Filler
Sunday 23rd May 2010
A type of algae used to preserve fast food treats including ice cream and pies has found a new application - as an anti-ageing facial filler. The natural algae is used as an ingredient in the shaping agent Novabel which is growing in poularity with middle aged and older women who are opting for anti-ageing cosmetic surgery. The natural sea algae derived filler can be used to fill lines and to re-contour cheekbones.
The algae derived filler is also used to treat stroke victims and is also utilised to thicken ice cream and soups and to stabilise syrups. Plastic surgeons however claim that the new filler is a feast for the eyes when it comes to age-reducing cosmetic surgery. One London surgeon offers middle aged and older female clients a 'cougar' cosmetic package that heavily relies on using the algae product to fill and sculpt the face.
The natural algae ingredient is thought to give molecules in the filler a greater elasticity that allows surgeons to better manipulate the shape of areas they are re-contouring, such as the lower jaw and cheekbones. The chemical is administered using a course of injections and a localised anaesthetic. Treatment packages can cost more than £1600.
---
COSMETIC SURGERY
UK HEALTH CENTRES
SELECT A LOCATION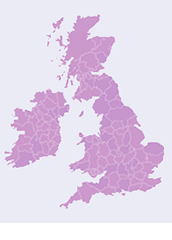 UK Health Centre