Growing Buzz About New Anti-Ageing Procedure
Sunday 18th July 2010
Cosmetic experts are buzzing about a popular new treatment that uses electrical currents to reduce the appearance of age. The anti-ageing treatment exercises facial muscles and stimulates the production of collagen in the skin which, cosmetic surgeons claim, makes the face appear fuller and much more youthful. But - to the surprise of many, the treatment comes in the form of a pot of cream for home-use and is not a clinic-based electrical facelift.
Manufacturers, Johnston and Johnston, have developed the new face cream made from conductive elements that create low levels of micro electrical currents to fill the skin and iron out wrinkles and age lines.
However cosmetic surgeons argue that the new bio-electrical cream treatment, which has had rave reviews from a small sample group, may not have the long lasting results of electrically generated currents used by surgeons and clinics.
---
COSMETIC SURGERY
UK HEALTH CENTRES
SELECT A LOCATION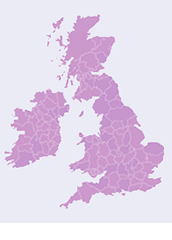 UK Health Centre