Laser Liposuction Under Scrutiny
Friday 7th May 2010
Medical experts are preparing to meet and discuss the benefits and negatives of 'fat melting' laser assisted liposuction. The meeting, called "Laser Lipoplasty - Hype or Useful Tool?" will investigate the safety and effectiveness of the popular body contouring procedure, following growing concern over safety and training issues. The treatment is currently the second most popular cosmetic surgery in the Us and is growing in popularity in the UK.
The meeting follows speculation that the cosmetic procedure could be potentially damaging to health. The procedure currently involves using a laser probe, inserted under the skin, to rupture and dissolve the body's fat cells - leading to concern that harmfully fatty acids may damage the liver and other organs as the fatty molecules are excreted from the body.
However, the medical experts gathered, will be more likely to focus on the development of effective training methods that will teach practitioners how to use the increasing popular device. The outcome, is bound to interest the many thousands of men and women, who are becoming more and more likely to want to go under the laser than under the knife in the quest to achieve a better body.
---
COSMETIC SURGERY
UK HEALTH CENTRES
SELECT A LOCATION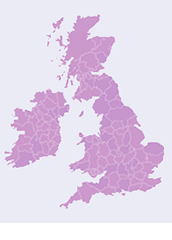 UK Health Centre