Man Boob Operations Rocket
Tuesday 2nd February 2010
Surveys and audits conducted within the plastic surgery industry revealed that the industry as a whole had seen little affects of the recession which is surprising enough. However, this latest audit conducted by the British Association of Aesthetic Plastic Surgeons has revealed that the biggest rise in cosmetic surgery comes from the removal of "moobs" "man boobs" or more scientifically, gynecomastia.
Over the past few years there has been a rising stigma attached to these unsightly boobs that men appear to be developing with celebrities such as Simon Cowell being pictured and ridiculed for them. Therefore, surgeons and patients alike are beginning to ask the question as to just where this "moob" obsession began as the evident impact it is having on society becomes clear in this latest audit. The procedure to get gynecomastia rectified rose by a staggering 80% with 581 patients undergoing the surgery conducted by a member of the BAAPS which could therefore only count for a third of the overall gynecomastia procedures. The procedure sets patients back around £2000 and can remove up a litre of fat in the hour and a half long procedure. 
Again, much of the emphasis as to the cause of this rise in gynecmastia operations and male cosmetic surgeries as a whole is being placed on the media. Not only are women feeling the affect of the "beautiful" images portrayed in magazines and on the television, but it appears that men are also beginning to feel the strain of society expecting everyone to look like they've just walked off a Hollywood film set. Member of the BAAPS, Rajiv Grovner adds his own positive spin on the impact of the media to the cosmetic surgery world suggesting that the images showing successful "man boob" operations deem it possible to achieve the results they require. Nevertheless, man boobs are thought to arise due to a hormone associated with being overweight (although it can sometimes stem from cancer treatment) which shows that yet again, surgery is a quicker way of removing fatty tissue than a healthy diet and exercise. Perhaps demanding the question as to what the long-term benefits of gynecomastia surgery are on overall health.
---
COSMETIC SURGERY
UK HEALTH CENTRES
SELECT A LOCATION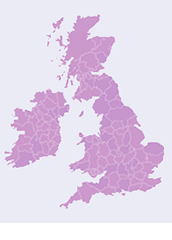 UK Health Centre