Virginity Repair Surgery Demand Soars
Saturday 31st July 2010
The number of women undergoing NHS-funded hymen replacement operations has soared during the last four years, according to official figures released by the health service. The figures echo reports that demand for the cosmetic procedure has soared in private clinics, particularly among Muslim women.
Surgeons carrying out the virginity-repairing hymenoplasty procedure stitch the hymen so that it tears and bleeds following intercourse.
Experts have expressed concern that a growing number of Muslim women are turning to surgery in order to pass as virgins on their wedding night and meet the expectations of their families and husbands.
---
COSMETIC SURGERY
UK HEALTH CENTRES
SELECT A LOCATION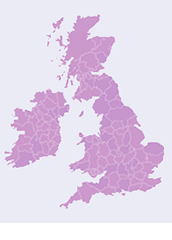 UK Health Centre