Benefits Associated with Mesotherapy
There are many benefits that are associated with mesotherapy. These benefits may be thanks to the procedure itself or seen merely in comparison to alternative treatments such as liposuction.
Advantages that can be related to mesotherapy include:
Cellulite can be treated effectively and its appearance can be dramatically improved; this is not possible with many other treatments, including liposuction.
Mesotherapy has many different potential uses as opposed to just one single use. These include weight loss, body sculpting, wrinkle reduction and alopecia treatment.
You can often see the results of mesotherapy relatively quickly.
There is no need to take time off work following the procedure, as there is no associated down time since the treatment is non-invasive.
If you undergo mesotherapy to remove fat rather than liposuction, any weight that may be gained in the future it is not in abnormal places, as it often is in the latter procedure.
The actual mesotherapy process is relatively pain-free and if you are still nervous, you can request a topical anaesthetic to be applied.
You do not require general anaesthetic, which eliminates serious associated side effects such as nausea or headaches.
The results of mesotherapy are often measurable using a tape measure, as fat is dissolved and lost in the areas treated.
Treatment can be tailored to a specific part of the body, therefore you can pick exactly which problems you wish to resolve in a certain location.
---
« Risks & Side Effects of Mesotherapy Ingredients Used in Mesotherapy »
MESOTHERAPY TREATMENT INFORMATION
UK HEALTH CENTRES
SELECT A LOCATION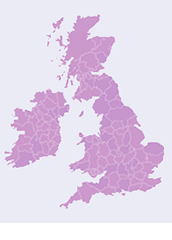 UK Health Centre