FDA & Mesotherapy
The Food and Drug Administration (FDA) is an organisation that ensures the health and safety of numerous drugs and food products. There is quite a rocky relationship between the FDA and mesotherapy, which can be summed up by the treatment's lack of FDA approval. This is mostly because of the medications that are often used in the mesotherapy injections as well as the fact that the vast majority of these drugs were not formulated with specific mesotherapy purposes in mind.
It is against the law for a medical professional to use any medications or devices that have not been approved by the FDA for that particular purpose. Therefore, if you have decided to undergo mesotherapy, then you should obtain an accurate list of all the ingredients and devices that will be used during your procedure. You should then check this list to ensure that the FDA has approved everything on it for the purposes of mesotherapy.
If your practitioner fails to provide you with a sufficient amount of information in regards to the medications and devices used for your treatment, then you should avoid undergoing treatment performed by them. You should also report the practitioner to the appropriate boards for further investigation to ensure that they are carrying out their practices legally.
---
« How do I Find a Mesotherapist?
MESOTHERAPY TREATMENT INFORMATION
UK HEALTH CENTRES
SELECT A LOCATION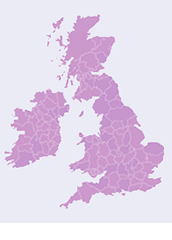 UK Health Centre