Who can Perform the Mesotherapy Procedure?
Mesotherapy is a procedure that must be carried out by a trained medical professional. They should have obtained a medical degree and sufficient training in the mesotherapy procedure. A nurse should not perform the mesotherapy and neither should a doctor's assistant unless they are in training and the doctor is present and carefully observing. You should also have approved this before they begin the treatment.
It is recommended that when looking for a practitioner to carry out your mesotherapy treatment, you seek a therapist who has completed training with the 'Bissoon Institute of Mesotherapy'.
You should be sure to investigate any claims made by the practitioner prior to the procedure to ensure they are not untrue. Also, if the mesotherapist is not fully accredited or trained then you should completely avoid them. To ensure that the practitioner does have the appropriate training and qualifications, you should ask them for a detailed list of all the ingredients they will use in your individual procedure. You should then check this list with the FDA or another licensed practitioner.
It is important that you trust the person set to perform your mesotherapy procedure. To determine whether or not you feel comfortable with them, you must attend a pre-treatment consultation. During this appointment ask as many questions as you like no matter what they are. You should ensure that the practitioner is right for you. In order to be positive of this, you may wish to attend a number of consultations with a variety of different practitioners.
---
« How Long will the Results of Mesotherapy Last? How do I Find a Mesotherapist? »
MESOTHERAPY TREATMENT INFORMATION
UK HEALTH CENTRES
SELECT A LOCATION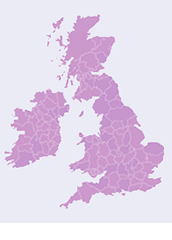 UK Health Centre