Recovery after your Mesotherapy Procedure
There is very little to say in regards to the recovery time after your mesotherapy treatment. You are able to return to your everyday life the day after your procedure, including going back to work.
You should note that despite the speedy recovery, you may still notice some bruising, discomfort, swelling and possible itchiness but this should quickly subside. To try and ease these aftereffects, you should avoid vigorous activities and wear loose fitting clothes for a few days.
Below is an idea of the time recommendations you may wish to take into account in order to benefit your recovery from mesotherapy:
Appropriate clothing should be worn for 72 hours
Strenuous exercise should be avoided for 48 hours
Hot showers should be avoided for 8 hours
---
« Mesotherapy Treatment Consultation & Procedure Mesotherapy & Cellulite Reduction »
MESOTHERAPY TREATMENT INFORMATION
UK HEALTH CENTRES
SELECT A LOCATION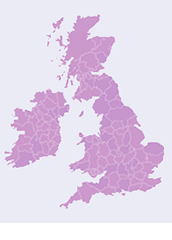 UK Health Centre