Methods of Quitting Smoking
There are numerous methods to help you quit smoking, but the success is dependent on how much effort you are willing to put into your journey. Quitting smoking is, like most things, a process, and the methods listed below acts as tools to help you complete the process. Unfortunately, there is no magic formula whereby you can wish to be smoke-free and it happens, but with these products, it can make it a whole lot easier.
Nicorette
Nicorette is a company which develops products to help smokers quit smoking, mainly by using nicotine. Products include:
Quickmist– uses mint-tasting spray to relieve the cravings for a cigarette
Lozenge – releases nicotine into the body to reduce withdrawal symptoms
Gum –different gums have different strengths of how much nicotine is released to match the intensity of your symptoms
Invisipatch – it slowly releases nicotine over one day to help you deal with cravings
Inhalator – is a cigarette shaped object to hold to replace the need to hold a cigarette in your hands
Nasal Spray – it is sprayed into your nostrils, and acts very similarly to Quickmist
Microtab – it is a tablet that releases nicotine, and is very discrete so that people are not aware that you are quitting smoking
Zyban
Zyban, otherwise known as bupropion, is a tablet which helps smokers stop smoking which does not contain nicotine. The tablet contains the active ingredient bupropion hydrochloride which affects the brain by disturbing the neurotransmitters. This alters the chemical levels in the brain, and is proven to reduce the withdrawal symptoms when quitting cigarettes. Unlike the Nicorette products, it is to be used whilst smoking cigarettes as you try to quit, and not as a replacement.
Is that all?
These are only two different approaches to quitting smoking, and before you use any products, it is advisable to consult a doctor to make sure you stop smoking in a safe manner.
---
CHAMPIX INFORMATION
UK HEALTH CENTRES
SELECT A LOCATION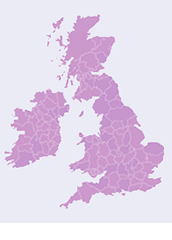 UK Health Centre