Britesmile Teeth Whitening
What is Brightsmile?
The Britesmile product can only be administered in a professional cosmetic dentist surgery. The predominant ingredient within the product is hydrogen peroxide and is of a mild concentration of around 10% and it averages an improvement of around 8 shades of whiteness on most patients teeth. Britesmile promises a definite improvement in shade and also a uniform appearance to the colour of your teeth. The tooth whitening gel is applied and then activated with a patented Britesmile blue light.
Does Brightsmile work?
The product is then allowed to work on breaking down staining over an hour of treatment in combination with a process of oxidisation and the unique blue light, the teeth are gradually restored to their natural whiteness. The treatment is sometimes split over several treatment sessions.
Will it affect me?
The manufacturer of Brightsmile claims that the effects have the potential to last for years. The manufacturer of Britesmile claims that it is safe and effective to use both on enamels and even on dental fillings and other types of dental reparations. You can extend the whitened effect by maintaining good dental hygiene and booking regular appointments with your dentist.
---
« Opalescence Tooth Whitening Tooth Whitening Toothpastes
DENTISTRY INFORMATION
UK HEALTH CENTRES
SELECT A LOCATION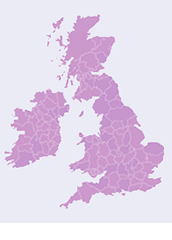 UK Health Centre