Cost of Tooth Whitening
Home treatments
A home treatment to whiten your teeth is usually much cheaper than a course of treatment at your dentist surgery.  If you are purchasing a home kit always ensure that it carries the logo of the British Dental Health Foundation, which shows that the organisation has tested and approved the product for use in the British Kingdom.
How much does a home teeth whitening treatment cost?
There are a variety of products on the market to suit every budget. Home tooth whitening can start as cheaply as £10 and the more expensive are as much as £200. However the cost of reaching the colour you wish your teeth to be depends on the type of tooth staining you may have as well as the quality of the product you apply in order to treat them. It may be tempting to choose a cheap product for value for money, or select the most expensive because you believe it will give you the best quality but this may not be the case. Research the products carefully so you are selecting the best product for your teeth and not the best price for your wallet.
Cost of Professional Tooth Whitening
There is a wide variety of prices depending on the type of treatment you require. In general prices start at around £650 and can rise to around £1000 for a three week course of treatment from your cosmetic dentist. Laser whitening is the most expensive treatment and can cost over £1000. The price depends on the type of treatment you require as well as how long it will take to achieve the look you would like, and what type of staining you have received to your teeth.  It also depends on the area, surgery and individual dentist and it is advisable to look around and find several written quotes before you settle on a particular product or dentist.
---
« Teeth Whitening at Boots & Other Pharmacies Tooth Whitening on the NHS
DENTISTRY INFORMATION
UK HEALTH CENTRES
SELECT A LOCATION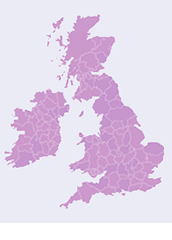 UK Health Centre