Choosing a Tooth Whitening Dentist
There are hundreds of dentists across Britain and many of them also provide whitening treatments alongside the usual oral hygiene and repair treatments. Both NHS and private dentists tend to offer tooth whitening as a treatment.
Preferred products
Certain surgeries often prefer one type of whitening system, and are usually sponsored or provided with a great deal of this product. It is therefore very important to investigate what type of product is best for your teeth before committing to one surgery which might be predisposed to recommend one particular treatment. The most commonly performed whitening systems are Zoom and Enlighten.
Finding the right price
It is also vital to shop around for written quotes, as prices are often discretionary and you may be able to find the same procedure at a much lower cost in several places as the cost tends to vary wildly.
Confidence in your dentist
Finally it is important to find a dentist you feel completely confident in, and so you should ask about the level of qualifications they have as well as how long they have been using their particular type of teeth whitening system and about the levels of patient satisfaction.
---
« Tooth Whitening on the NHS Tooth Whitening & Tooth Sensitivity
DENTISTRY INFORMATION
UK HEALTH CENTRES
SELECT A LOCATION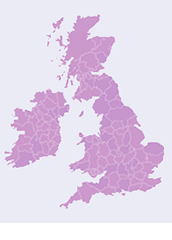 UK Health Centre