Age Restrictions on the Morning After Pill
If you are over 16 then you can purchase the morning after pill over the counter at any pharmacy that stocks it.  However, younger than 16 and you will have to visit your doctor or a relevant centre such as the family planning clinic in order to obtain the morning after pill. 
Even if you are under the age of 16 you can get hold of Levonelle, but you will only be able to get it from a GP or other health centre.  These include:
Your local GP or doctors surgery
NHS walk-in clinics and centres
GUM clinics
There are reasons for imposing these age restrictions as to access to the morning after pill.  Your GP will want to give you some advice if you are having under-age sex, and can help you to decide on more appropriate contraception methods.  They will want to make sure that you understand the implications of having a sexual relationship. 
Your GP or doctor is not allowed by law to tell anyone else if you ask them for the morning after pill, so if you are under 16 and worried about being found out then you need not be.  Taking the pill will be completely confidential, and it is likely that no one will ever know about it. 
---
« The Morning After Pill Abroad Taking the Morning After Pill & Alcohol »
MORNING AFTER PILL INFORMATION
UK HEALTH CENTRES
SELECT A LOCATION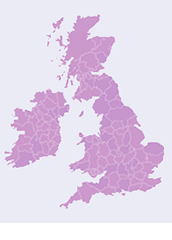 UK Health Centre