How Reliable is the Morning After Pill?
The morning after pill has a very high success rate, and will usually work to prevent a pregnancy when it is not wanted.  There are instances when the morning after pill might not work.  For example:
If you vomit within a 3 hour period after taking the tablet
If you have unprotected sex after taking the pill
If you have had unprotected sex earlier in your cycle and are already pregnant
If you are on certain medicines that will alter the effectiveness of the morning after pill
If you are unsure it is best that you have a discussion with your doctor before taking Levonelle.
---
« Side Effects of taking the Morning After Pill The Morning After Pills Effectiveness »
MORNING AFTER PILL INFORMATION
UK HEALTH CENTRES
SELECT A LOCATION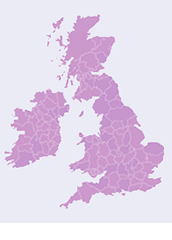 UK Health Centre