Taking the Morning After Pill with Antibiotics
If you are taking antibiotics at the same time as taking the morning after pill then it can affect the success of the pill, reducing the likelihood of it working.  If you are taking antibiotics then you ought to seek the advice of your doctor as to what to do if you have unprotected sex. 
If you are taking any form of medication, including antibiotics, then it would be a good idea to talk to your GP about the effect that the morning after pill could have on these medications.  Sometimes it might be advised that you don't take Levonelle due to the disruption it might cause to other drugs, or you might have to take a different dosage. Your doctor will be able to assess your situation and inform you of the best course of action. Alot may depend on the type of antibiotic you are taking and the reason for taking it. Mixing drugs can cause problems and it is best to seek professional advice.
---
« Taking the Morning After Pill & Alcohol Morning After Pill, Sickness & Vomiting »
MORNING AFTER PILL INFORMATION
UK HEALTH CENTRES
SELECT A LOCATION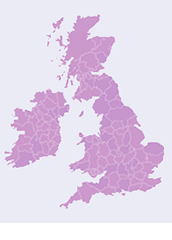 UK Health Centre