Ordering the Morning After Pill on the Internet
The morning after pill Levonelle is available from the NHS for free, and you will be able to get it from your doctor or another health professional at no cost.  The usual price for the morning after pill at a pharmacy is around £25, although if you are under 16 you will not be able to get the pill from here and you will have to visit a health centre.  Online the morning after pill is around £25 although you will have to pay for delivery on top of this price.  You only ought to buy the morning after pill online as a precaution rather than because you need to use it, as it might not arrive in time to be properly effective. 
Ordering the Morning After Pill/Levonelle On the Internet
You can buy the morning after pill online from such websites as Lloyds pharmacy however it is not recommended and instead you ought to seek more immediate treatment from either your GP or another high-street pharmacy.  They tend to advertise the morning after pill as a pre-occurance precaution rather than an immediate medication.  This would be best suited to someone who wants to leave it in their cupboard just in case contraception fails, or for someone going on holiday who is anxious about obtaining the pill in a different country. 
Often you will find that online stores will charge for delivery, which could be as much as £5 depending on your location and how quickly they send the pill to you.  This will be added to the cost of the pill, making the total around £30.  Delivery might not be instant or very quick despite them advertising it as so, therefore if you have had unprotected sex it is not advised that you obtain the morning after pill using the internet.
Alike to normal pharmacies, online pharmacies have to follow a confidentiality policy, and are not allowed to give out your details or medical needs.  Pharmacies on the internet will also ask you questions to discern whether you ought to be buying the morning after pill from them.  It is likely that you will be asked:
Your age
Questions concerning stomach and liver problems and other medications
To confirm your understanding of the morning after pill
There are many online stores selling the morning after pill, and it would be best that you use one with a good reputation such as Lloyds or Boots.  They will be able to give you advice if you need it from qualified pharmacists, and are more likely to hold to a quick delivery. 
---
MORNING AFTER PILL INFORMATION
UK HEALTH CENTRES
SELECT A LOCATION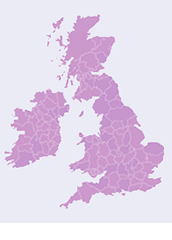 UK Health Centre