Cost of Endoscopic Thoracic Sympathectomy
Endoscopic thoracic sympathectomy is available on the NHS for free, so long as you are proven to have a need for the surgery and have tried other options first. You will be taken through the procedure by your GP, and will have all of the appropriate referrals made throughout the process. 
You can opt to have ETS privately within the UK it is likely to cost you over £4500.  The price of your surgery will depend on which surgeon you choose to perform the ETS, where you have the surgery and whether you are having one or two nerves treated.  It is important that you speak to your surgeon to ensure that any costs include aftercare.  This can otherwise end up costing more and you might struggle to find the money.
---
« Results & Recovery after Endoscopic Thoracic Sympathectomy Endoscopic Thoracic Sympathectomy (ETS) Risks »
EXCESSIVE SWEATING INFORMATION
UK HEALTH CENTRES
SELECT A LOCATION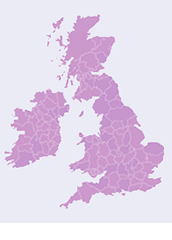 UK Health Centre