Iontophoresis at Home
Home kits have now been developed so that people who suffer from hyperhidrosis can treat themselves on a regular basis at home, rather than having to visit clinics in order to keep their sweating under control.  This makes the Iontophoresis treatments less expensive and more accessible for you.  Home kits are very safe, and are all tested to make sure that you cannot hurt yourself.  If you respond well to iontophoresis initially then you are likely to be advised to buy a home kit so that you don't constantly have to have treatments in a health centre. 
Home kits cost around £350 to £600, and are available online or your GP or dermatologist will be able to guide you to a supplier. 
---
« Iontophoresis for Hyperhidrosis Cost of Iontophoresis »
EXCESSIVE SWEATING INFORMATION
UK HEALTH CENTRES
SELECT A LOCATION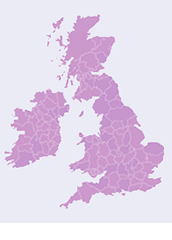 UK Health Centre