Macleans Toothpaste
Macleans are a popular toothpaste brand, particularly in the UK. They have several toothpastes on the market that the company have segregated into 3 different groups: white, fresh & clean and confidence.
Their 'white' range is designed to do as it says; it whitens your teeth with regular use. The 'white' toothpastes have whitening micro-particles to break up and remove stains. It claims that these micro-particles can make your teeth twice as white as a standard toothpaste. The 3 options of the 'white' range are:
Macleans Whitening
Macleans Ice Whitening Gel – This toothpaste is also designed o freshen breath for longer.
Macleans White and Shine - Micro-buffing particles are included in White and Shine to polish your teeth.
The Fresh & Clean selection is an array of 3 antibacterial toothpastes. These are designed especially to fight bacteria that cause plaque and bad breath. The currently available types are:
Macleans Fresh Mint
Macleans Total Health – This toothpaste gives you 12 hours of protection against decay.
Macleans Health and Whitening – Like Total Health, this toothpaste also protects against decay for 12 hours. However, it also contains cleaning silica to help whiten your teeth.
The Confidence products consist of a toothpaste, mouth spray and mouth wash. The toothpaste is in the form of a gel, which becomes an active foam when you use it. This foam can then reach awkward areas in your mouth for a more thorough cleaning experience.
---
« Kingfisher Toothpaste Mentadent Toothpaste »
Guide to Toothpastes
DENTISTRY INFORMATION
UK HEALTH CENTRES
SELECT A LOCATION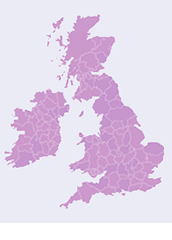 UK Health Centre