Combining Vaginoplasty with other Surgery
A vaginoplasty can be undertaken in conjunction with other corrective surgeries such as labiaplasty or clitoral enhancement.  If this is a concern that you have, your surgeon will be able to address these problems at the same time and ensure that your vaginal area is modified to your wishes. 
As well as having a vaginoplasty in conjunction with other sexual or genital procedures, vaginal tightening surgery can also be used to address other issues such as incontinence at the same time as other forms of surgery.  If you have other problems that you feel could be seen to at the same time as a vaginoplasty then it would be a good idea to check with your surgeon to ensure that the two treatments could be performed at the same time.
When other areas are being treated in conjunction with a vaginoplasty the surgery time will be increased and it is likely that you will have to stay in hospital overnight.  The recovery time might also be longer depending on what other treatments you have.  Specific information and advice will be given to you by your surgeon and other medical staff.
---
« Vaginoplasty Risks & Complications Alternatives to Vaginoplasty »
VAGINOPLASTY INFORMATION
COSMETIC SURGERY
UK HEALTH CENTRES
SELECT A LOCATION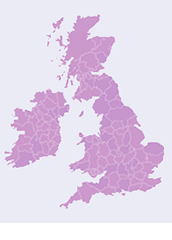 UK Health Centre