Booking an appointment for Body Lift Surgery
You will need to decide the location where you wish to have your body lift surgery performed. You will need to ask yourself whether you want to have the procedure carried out close to home, or if you want to do it somewhere further afield where you can stay with a relative or a friend whilst you recover. Searching for cosmetic surgeons on the internet is a good starting point and you will quickly find numerous websites that link to lots of different clinics in different areas of the UK. It would be highly advisable to read through as much of their website as possible before visiting them. The more you know about them, the more questions you will be able to ask them in your initial consultation and the more you will consequently get out of it.
It is important to carefully research the cosmetic surgeons in your chosen clinic because different surgeons will have different specialisations so some will be more practised in body lift surgery than others. It is also important that you eel comfortable with your chosen surgeon (on a professional level) as you will need to spend a reasonable amount of time in front of them wearing very little and telling them about the parts of your body that you hate the most. Once you have read all their online information you should give them a call to allow you to speak to a real person. Whilst it is often possible to book appointments online, it is usually a good idea to speak to someone on the phone (or better still, to go into the clinic and do it in person) so that you have got the first contact over and done with.
To book an appointment you will usually just have to talk to the receptionist/administrator (or fill in an online form) so at this point you will have had no contact with your surgeon. If there are numerous surgeons at the same clinic, it would be important to let the receptionist know exactly which one you would like to see and to tell them that you are interested in discussing having body lift surgery with that particular surgeon. This will allow the surgeon of your choice to prepare for your initial consult so that you will get more out of your initial consultation.
---
« Body Lift Surgery on the NHS Going Abroad for a Body Lift (medical trip) »
BODY LIFT INFORMATION
COSMETIC SURGERY
UK HEALTH CENTRES
SELECT A LOCATION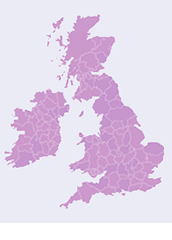 UK Health Centre