Body Lift Surgery on the NHS
Whilst the NHS clearly states that it will not pay for any surgery to be carried out purely to change your appearance, some people are able to get body lift surgery done on the NHS if they fulfil certain requirements:
If your sagging skin is due to a congenital problem or an injury then you will be able to get reconstructive surgery carried out on the NHS.
If you were morbidly obese (i.e. if your BMI was above 40) and you have loose skin as the result of weight loss (either through surgery or a controlled diet) then you could also be eligible for reconstructive surgery on the NHS.
If you think that you may be eligible, then it would be worth checking this with you GP (the worst they can do is say "no"). Having your body lift surgery on the NHS would vastly reduce the financial burden of the procedure leaving you with one less thing to worry about during your recover process.
---
« Cost of Body Lift Surgery Booking an appointment for Body Lift Surgery »
BODY LIFT INFORMATION
COSMETIC SURGERY
UK HEALTH CENTRES
SELECT A LOCATION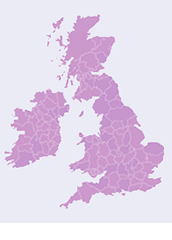 UK Health Centre