Cost of Cosmetic Surgery Abroad
Some people consider going abroad in order to undergo cosmetic surgery. This is a much cheaper option making funding more simple. However if you are considering this it is important that you understand that there is no global governing body for cosmetic surgery. It is possible to find a good cosmetic surgeon abroad but you must place the standard of surgery over the cost. When considering cosmetic surgery abroad you must find out what you will be paying for. You should make sure that you get at least two pre-surgery consultations with a professional rather than a sales person, that you will have a high standard of care during the surgery, and that you will receive care throughout the entire healing process after surgery. It is vital that you research the treatment that you will be receiving and the post-surgery care that the clinic will provide.
The best way to get cosmetic surgery abroad
It is possible to have cheaper surgery abroad in a clinic, which has centres in the UK. This gives you the benefit of lower costs without compromising on essential aftercare. When purchasing medical tourism packages you should always use a reputable company to ensure that you get value for your money. Places that sell medical tourism packages often sell surgery as a holiday but it is important that you carefully consider the effect that surgery will have on your life when choosing a provider.
Things to consider when thinking about getting cosmetic surgery abroad
When considering surgery abroad you should research the standards required within the country to which you intend to go. Many countries within the EU are known to provide a high standard of healthcare. It is recommended that you go to a country with a governing body for health care. You should always go to a well-known and reputable healthcare provider. This may cost you slightly more than other foreign alternatives but is more likely to provide quality healthcare as standard.
There is potential for you to save a large amount on the cost of cosmetic surgery if you go abroad. However, it is important that you remember that you are paying for a life changing service and that you should never put yourself at risk in order to save money. Little is known about medical tourism outside of the EU. This means that the standard of care provided is not regulated and you must do a lot of research when choosing a clinic. You should ask to be put in contact with other UK patients so that you can discuss their experiences of individual clinics. It is also important that you keep your GP informed about your decision as they can provide medical notes for the surgery and advise you on what to expect.
Going abroad for cosmetic surgery offers you a much cheaper option to get the look that you want. Countries with weaker economic systems often provide cosmetic surgery to tourists at a fraction of the cost of UK cosmetic surgery. For example in Poland, cosmetic surgery ranges from around £750 to £3000 giving you a huge reduction on the price of UK surgery. However, there are several additional costs to think about when considering cosmetic surgery abroad.
Additional costs before and during surgery
When going for cosmetic surgery abroad a big expenditure is transport to the country. With flight prices ever increasing, this could add thousands of pounds to your treatment costs. To avoid huge costs you should research the flight prices to your chosen country. You should also travel off peak where possible in order to get the best value tickets.
Once you have factored in the cost of flights you have your accommodation to consider. In order to estimate this you should first find out how long you will stay in hospital and how long it is recommended you wait before flying home. When choosing your accommodation it is important to remember that, you are not going on holiday. You will be recovering from surgery whilst staying in your accommodation and therefore will need somewhere clean and comfortable. This means that you cannot compromise on cleanliness or service in return for cheaper accommodation. You may be required to stay for two weeks after your surgery, which could end up costing you thousands of pounds.
After care can also be an issue when undergoing surgery abroad. It is important that you have a point of contact after your surgery to prevent any post-surgery problems from occurring. If you have to pay for after care back in the UK this is an additional expense that could severely increase the overall cost of your surgery,
Avoiding unexpected costs for cosmetic surgery abroad
The best way to avoid unexpected costs when choosing cosmetic surgery abroad is to buy a package deal. These include flights and post-surgery accommodation. It is important that you do a lot of research into finding an acceptable company. You should review customer testimonies to make sure that the company provides a clean, high quality cosmetic surgery clinic and clean and comfortable accommodation for your initial recovery. You should also try to find a company, which offers UK after care. This may seem like a more expensive option than finding your own foreign surgeon and accommodation but it is worth it for the level of care that you will get.
Most importantly of all when considering cosmetic surgery abroad you should remember that cosmetic surgery may not be regulated in the country to which you are going. This could mean that you are forced to pay thousands of pounds for corrective surgery in the UK if it goes wrong. Therefore, it is important that you do not compromise on the standard of surgery you will receive.
---
« Keeping up with Payments for Cosmetic Surgery Cost of Correcting Cosmetic Surgery Mistakes »
PAYING FOR COSMETIC SURGERY
COSMETIC SURGERY
UK HEALTH CENTRES
SELECT A LOCATION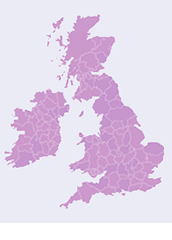 UK Health Centre