Funding for Cosmetic Surgery Online                             
A simple way to find finance for cosmetic surgery is to search online. This allows you access to thousands of companies from your own home. Searching online gives you a lot of information, this can be confusing when searching for cosmetic surgery funding. In order to avoid information overload there are a few measures you can take.
Before searching for cosmetic surgery funding online
You should first find out exactly how much your surgery is going to cost you so that you can ensure that you have the right amount of funding in place. You should also work out how much you can afford to pay back each month and how long a period you will need to borrow the money over. You should also have your credit rating at hand. If you do not know your credit rating you can normally get this free of charge by signing up for a free trial on a credit rating website. Once you have this information you can begin your search.
The search for cosmetic surgery funding online
When searching for your funding you need to be as direct as possible in your search. When making a search put the exact amount that you want to borrow, the period over which you want to borrow the money and your credit rating. You should search for personal loans as well as loans designed specifically for cosmetic surgery to get an idea of the most competitive prices. There are a number of websites that are designed to help you compare loans online. These are helpful as they give you a direct comparison on one page listing them by the amount that you will pay. However, you should also search individual sites yourself using a search engine to find them. This is because comparison sites offer a limited number of comparisons and do not always give you the best available price.
Applying for cosmetic surgery funding online
Once you have found the best online provider for you most places offer a quick online application form. This involves inputting
The amount that you want to borrow
The period over which you want to borrow the money
Your address and residential status
Your place of work and income
It is helpful to have these details at hand before you start the application. Once you have applied, some companies will get back to you instantly. Others will take more time considering your application.
It is possible that you will have to send off proof of address and proof of ID in order to obtain funding for your cosmetic surgery online. Because of this, you should make sure that you have two of the following to hand:
A valid Passport
A full UK Driving License.
A utility bill
A mortgage statement
A current benefits agency document
A current State Pension document
A rent book or tenancy agreement
A bank or building society statement
An official document from HMRC (not including P60s)
Once you have sent these off your finance should reach you quickly allowing you to pay for your cosmetic surgery.
---
« Monthly Payments you can Afford for Your Cosmetic Surgery Keeping up with Payments for Cosmetic Surgery »
PAYING FOR COSMETIC SURGERY
COSMETIC SURGERY
UK HEALTH CENTRES
SELECT A LOCATION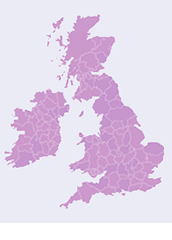 UK Health Centre