Cosmetic Surgery & Private Medical Insurance
If you have private medical insurance, there is a small chance that you will be able to get your cosmetic surgery using it. This is very unlikely, as most insurance policies will only pay for medical procedures. Cosmetic surgery is seen as an elective procedure and therefore it is not usually covered. However, there are circumstances under which you may get cosmetic surgery using your insurance.
Treatments available using medical insurance
Cosmetic surgery is only available using health insurance if you need the surgery to treat a medical condition. This means that if you are having trouble breathing because of the shape of your nose you could get a nose job using your insurance. You can also get a breast reduction if your breasts are causing you severe back or shoulder pains or breast implants if you have had to have a mastectomy. Finally, you may be eligible for a tummy tuck if your weight is causing you health risks and you have not been able to lose weight through diet and exercise.
How to get cosmetic surgery using medical insurance
Cosmetic surgery on medical insurance is very rare and some companies do not offer it even if you have a medical reason. This will be outlined in the terms and conditions of your policy, which you should check before attempting to get the surgery.
If your policy does provide cover for cosmetic surgery then you will need to see your GP who will have to refer you for treatment with your chosen surgeon. Once you have been referred, you can make an appointment to see a consultant who will discuss your treatment options with you. When you have agreed on what treatment you need and how much it will cost you should contact your insurer as soon as possible. They may require documents from your GP to process your claim.
At every stage of your cosmetic surgery, you should contact your insurer to confirm that you are covered. You should also check what parts of the cosmetic surgery are covered by your policy, as there are the costs of nursing, hospitalisation, and medical equipment on top of the cost of the surgery itself.
How to pay for your surgery using medical insurance
The process of getting the money from your insurer varies depending on the clinic you go to and your insurance provider. Some clinics will send bills directly to your insurer if you give them your reference number, scheme details, and pre-authorisation documents. Other clinics will send you the invoice and it will be your responsibility to send them to your insurance provider. Either way once your claim has been processed the money will be wired directly to the surgery. You may then be billed for any expenses not covered by your policy.
---
« Cosmetic Surgery on the NHS Saving for Cosmetic Surgery »
PAYING FOR COSMETIC SURGERY
COSMETIC SURGERY
UK HEALTH CENTRES
SELECT A LOCATION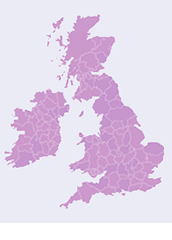 UK Health Centre