How Expensive is Cosmetic Surgery?
Although cosmetic surgery is becoming more popular, creating a more competitive market for pricing, it is still expensive to have. Prices vary depending on what you want to have done and the amount of work that this involves. The price is also variable based on what surgeon you chose to go with. It is essential that you keep in mind the fact that cosmetic surgery is a permanent, life changing decision and that the quality of the surgery rather than the cost should be your priority.
Types of cosmetic surgery
A variety of cosmetic surgeries are available. These include:
Breast enlargement, reduction or uplift
Nipple correction
Ear correction
Eyelid surgery
Face, thigh or arm lift surgery
Cheek or chin implants
Hair transplantation
Liposuction
Nose reshaping
A tummy tuck
Buttock implants and genital surgery
Prices in the UK start at around £1100 as the minimum cost of ear correction with the most expensive surgery being buttock implants, which start at around £7000. Due to the personal nature of cosmetic surgery, it is impossible to get an accurate cost without seeing a consultant. The price varies from person to person depending on what they want to achieve from their surgery and how much work and the quantity of materials it will take to do so.
Pricing cosmetic surgery
The best way to get an accurate price for cosmetic surgery is to go for consultations with qualified professionals. This will allow you to discuss your expectations and requirements in order to get an accurate price. Some clinics offer free consultations, which are worth taking advantage of to get a range of prices. Other clinics charge a fee, which is normally a small amount to pay for the time of the person you see. In order to get an accurate quotation you must be completely honest about what you do not like about your body and what you expect it to look like after having cosmetic surgery. This will prevent you from running up additional costs further into the process and will ensure that you are happy with the results of your surgery.
Things to look out for
It is also possible that whilst you will not pay for a consultation upfront the cost will be included if you decide to have cosmetic surgery with that clinic. When getting a quotation for cosmetic surgery it is necessary that you know exactly what you are paying for. You should ask whether the cost includes after care and the treatment of complications, and what additional costs that you might incur as a result of cosmetic surgery.
It is important that you obtain the best service for as little as you can. Whilst cheap cosmetic surgery may seem a bargain if the surgery is of poor quality complications may arise. These can be expensive to have corrected and could cause you to pay much more in the long term than a more expensive but better quality surgery. You should always ask to see before and after pictures and do as much research into the clinic as possible. This involves searching for patient reviews to make sure that you are getting an acceptable service whatever the cost.
Once you have an accurate idea of the cost of surgery, you will be able to decide how you will fund your surgery. You should reflect upon your decision to have cosmetic surgery as once you have signed a contract you may lose all or part of your payment should you decide not to go through with it.
---
« Funding Cosmetic Surgery Choosing a Cosmetic Surgeon & Cost of Surgery »
PAYING FOR COSMETIC SURGERY
COSMETIC SURGERY
UK HEALTH CENTRES
SELECT A LOCATION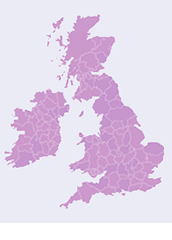 UK Health Centre