Cosmetic Surgery Finance Options
Cosmetic surgery finance offers you a loan designed specifically for cosmetic surgery. You can borrow anything from £500 with limitations depending on your circumstances. Payments can be made over a long period of time depending on your income and how much you borrow.
Interest rates on cosmetic surgery finance
The interest rates on cosmetic surgery finance depend on your circumstances. Some companies offer a period of 0% interest usually if you make high monthly payments over a short period of time. This is ideal if you have a high monthly income but do not want to wait for surgery until you have saved up.
If you are not able to pay for your cosmetic surgery over a short period of time, you can borrow the money for a fixed period. The length of the repayment schedule varies with different companies. The maximum length of time that you can borrow can be between three and ten years giving you plenty of flexibility if you shop around.
The longer you borrow the money the more interest you will accumulate so whilst small monthly payments may seem a blessing they often mean that you will be paying thousands of pounds extra for your surgery. With interest rates, varying from 0-50% APR the amount that you pay can soon mount up.
Before signing up for cosmetic surgery finance, you should also talk to your bank to see what they can offer you. This means that you will be able to make an informed decision based on the best interest rate that you can get. You should also get quotations from different lenders, as you may find that some companies offer more competitive interest rates than others, which could save you thousands of pounds.
Benefits of cosmetic surgery finance
Cosmetic surgery finance is beneficial as companies often offer a rapid response to your application meaning that you know whether you are eligible sooner. They also pay the money directly to the clinic which saves time so that you can have your surgery as soon as possible. Because the companies involved only deal with the financial side of your surgery, you do not have to disclose what kind of surgery you are having or why you want it.
---
« Cosmetic Surgery Payment Plans Financing Cosmetic Surgery with a Bad Credit Rating »
PAYING FOR COSMETIC SURGERY
COSMETIC SURGERY
UK HEALTH CENTRES
SELECT A LOCATION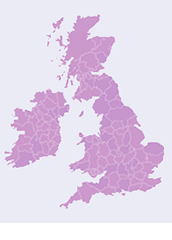 UK Health Centre