Cosmetic Surgery Payment Plans
Many clinics offer payment plans. This means paying a deposit before surgery and then paying a set amount each month over a period of time determined by you. This is an ideal option as you know exactly how much you will be paying and for how long. There is often an interest free option if you can afford to pay for your cosmetic surgery over a short period of time, usually between 6 and 12 months. This is similar to using an interest free credit card although you cannot transfer the balance after the interest free period.
Finance plans are developed to suit you, which means that they are flexible to your circumstances. This can be useful if you have a low monthly income, however paying for your surgery over a longer period will result in higher interest rates, which could considerably increase the cost of having cosmetic surgery.
Eligibility for payment plans
As with credit cards and personal loans, cosmetic surgery finance plans are subject to a credit check. This means that they are not ideal if you have a poor credit rating or if you are not in full time employment. Whilst this may make it difficult to obtain finance, some companies still offer payment plans to people with a poor credit rating or who are not in full time employment if they can provide a guarantor. This makes it easier than obtaining a loan or a credit card, which do not offer this service.
How to get the best payment plan
You should shop around before choosing a finance plan, you can do this via the internet, but the best way to get accurate figures is to go for consultations with different clinics. This will allow you to get the exact figure of the initial cost of surgery followed by the final amount that you will pay with monthly payments. This can provide you with a simple way of getting the cosmetic surgery that you want now and paying later.
---
« Paying for Cosmetic Surgery with a Loan or Credit Card Cosmetic Surgery Finance Options »
PAYING FOR COSMETIC SURGERY
COSMETIC SURGERY
UK HEALTH CENTRES
SELECT A LOCATION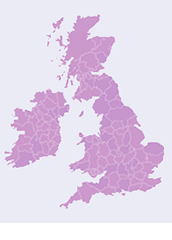 UK Health Centre