Arranging an Appointment for Inverted Nipple Correction Surgery
Before booking or paying for any Inverted Nipple Correction Surgery, you should arrange a consultation with the surgeon at the clinic who will be carrying out your operation.
Booking a consultation
Most private clinic websites have a very obvious link, which will provide you with all the contact details you require to book a consultation. The majority of the time, these consultations are free of charge and are the ideal way to get a refined understanding of what the procedure entails, if it is the right option for you as well as providing you with a comprehensive overview of the risks and prices.
This consultation also provides you with the chance to meet your surgeon and ask them as many questions as you deem necessary. It would be a good idea to prepare these questions in advance and write them down so you remember to ask them all so you do not leave the consultation knowing less than you anticipated.
At the consultation, your surgeon will decide whether they will carry out the procedure or not. If they agree to it they will give you a quote and you are then free to book a time to undergo the actual operation.
Organising the surgery itself
After your consultation, you will be sent a comprehensive quote. Once you have received this you can decide whether or not this is the surgeon you want to perform your procedure. If it is, the next step it to contact the clinic and book your surgery date.
You only need to find one free day for your surgery as it is done as an outpatient procedure. This means that there is no overnight stay in hospital. You can go to the clinic, be prepared, operated on and go home all in the same day (unless you suffer complications or do not recover from the anaesthetic very well and are unable to travel). There will also be aftercare provided by most clinics so your healing can be monitored and you can ask any more questions you may have in regards to the healing and results.
---
« NHS Funded Inverted Nipple Correction Surgery Consultation for Inverted Nipple Correction Surgery »
INVERTED NIPPLES INFORMATION
COSMETIC SURGERY
UK HEALTH CENTRES
SELECT A LOCATION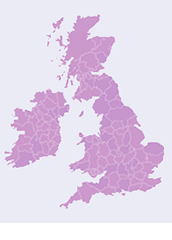 UK Health Centre