Consultation for Inverted Nipple Correction Surgery
As previously mentioned, most clinics offer free consultations with the perspective surgeon so you can discuss the surgery and you can decide one and for all if it is the right choice for you. The consultation is primarily for you to ask all the questions that have been running through your head so you can make a well-informed decision. Don't feel any pressure to commit to that surgeon just because you have had a consultation with them. If you do not feel like that is the person you wish to perform the procedure whether is be due to lack of experience or if you just feel uncomfortable around them, then keep looking. You can have as many consultations as you wish. The more consultations you attend, the more you can compare to ensure you choose the right clinic, surgeon and payment plan for you.
Questions you may wish to ask the surgeon
Is it possible to achieve the results I would like?
How long will the operation take?
Will the difference be significant between now and after the surgery?
Will I be able to breastfeed after the operation?
Are any non-surgical options available for me?
Is it local or general anaesthetic?
How experienced are you with performing this operation and what is your success rate?
Do you see many complications in similar procedures to mine?
What happens if the result I desire isn't achieved?
If the nipple re-inverts, will you correct it free of charge?
Are there any photos of your patients before and after the operation?
Are there any patients I can contact to ask about their experience with your clinic and the operation?
What should I expect to experience after the operation in the short and long term?
Do you offer any financing plans that may benefit me?
---
« Arranging an Appointment for Inverted Nipple Correction Surgery Inverted Nipple Correction Surgery Surgeons »
INVERTED NIPPLES INFORMATION
COSMETIC SURGERY
UK HEALTH CENTRES
SELECT A LOCATION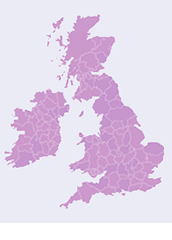 UK Health Centre