Inverted Nipple Correction Surgery Surgeons
Only qualified surgeons who have had specialist training are allowed to perform Inverted Nipple Correction Surgery. You should check that the surgeon is registered with the General Medical Council, this can be done through the GMC website, which provide information on their speciality but not any qualifications that they may have. Also, most cosmetic surgeons are also members of the British Association of Aesthetic Plastic Surgeons or of the British Association of Plastic Reconstructive and Aesthetic Surgeons.
If your surgeon has a series of letters after their name, it is often to indicate what qualifications they have. It is easy enough to find out exactly what each set of letters means and determine the qualifications of your surgeon. This can be an important factor when deciding which surgeon to select to perform your procedure. These abbreviations can only be displayed after the surgeon's name if they successfully complete their training and exams, and they can provide details on where they qualified and if they have a speciality. You should take into account though that just because the abbreviations state the surgeon has completed their training and has any specialities, it does not show how experienced they are.
You must ensure that the clinic is registered with the Quality Care Commission. This registration must be done annually so you should check that the clinic is up-to-date. You are encouraged to ask to see this Quality Care Commission registration before agreeing to the surgery. If you want more information, the Quality Care Commission inspects all providers of cosmetic surgery and write up reports and they have a website that is accessible to the public if you wish to learn more.
---
« Consultation for Inverted Nipple Correction Surgery Preparing for Inverted Nipple Correction Surgery »
INVERTED NIPPLES INFORMATION
COSMETIC SURGERY
UK HEALTH CENTRES
SELECT A LOCATION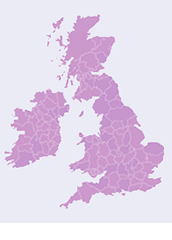 UK Health Centre