Cost of Ear Correction (Otoplasty/Pinnaplasty) Abroad
All cosmetic surgery prices vary from country to country, and most are a lot cheaper than the price within the UK.  For example, in Hungary one quote puts ear correction surgery at £1350.  As well as the cost of surgery you will need to also consider travel expenses as well as the time you might have to spend in another country.  You will have to stay for post-surgery checks for anything up to a week after the surgery takes place, and if something should happen to go wrong then the clinic where you had your surgery is a lot further away than it would be if you had ear correction within the UK.  There a lot of companies that now offer a sort of package deal holiday with cosmetic surgery included in the price.  These will often include travel, accommodation as well as the procedure you might want at the same time.  With more companies trying to out-do each other, costs can be very low. 
Other Consider for Ear Correction Abroad
It is very important that you check out the credentials of your surgeon before any consultations take place.  Within the UK this shouldn't be too difficult, with organizations designed to help you do this, but abroad the information might be difficult to obtain.  It would be worthwhile to find out where they studied and what exactly it is that they qualified to do.  For example a surgeon will still have a surgeons certificate despite not having specific training in cosmetic surgery.
As well as considering your surgeon you must also think about how you are going to get there and whether you are going to have the surgery and travel alone.  It would be a good idea to have someone with you to help in your recovery period. 
---
« Cost of Ear Correction (Otoplasty/Pinnaplasty) in the UK Ear Correction (Otoplasty/Pinnaplasty) Surgeons »
EAR CORRECTION INFORMATION
COSMETIC SURGERY
UK HEALTH CENTRES
SELECT A LOCATION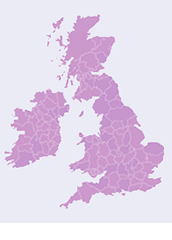 UK Health Centre