Ear Correction (Otoplasty/Pinnaplasty) Appointment
If you are being awarded your otoplasty through the NHS then your GP will guide you through the process of consultations and booking appointments with the surgeon.  This will mean that you have little to do with the process, your consultations will be booked for you.
More likely though, you will have to get in touch with surgeons and clinics yourself.  Information about surgeons and clinics can be obtained from the General Medical Council, or from your GP.  Often the first consultation is free, with many clinics hoping to give you a good impression of their practice and allow you to make you own decision based upon what you experience. 
It is important that you visit the clinic that you are going to have the surgery before committing to anything, and that you meet your surgeon and allow them to understand your reasons for wanting the surgery.  You must ensure that before you reach this initial consultation you are prepared and know what to expect from the surgery.  Likewise, your surgeon needs to know that you are realistic in your expectations and that you will follow any pre or post surgery advise that they might give you.  Meeting your surgeon will also give you the chance to discuss any worries that you might have about having ear correction surgery.  Don't be worried about asking any awkward questions, your surgeon would rather you voiced your concerns so that you approach the surgery fully informed and aware. 
---
« Ear Correction (Otoplasty/Pinnaplasty) Surgeons Ear Correction (Otoplasty/Pinnaplasty) Consultation »
EAR CORRECTION INFORMATION
COSMETIC SURGERY
UK HEALTH CENTRES
SELECT A LOCATION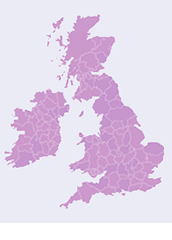 UK Health Centre