Ear Correction (Otoplasty/Pinnaplasty) Surgeons
If you are set on having ear correction (Otoplasty/Pinnaplasty), then you will need to find a reputable and qualified surgeon.  This might seem like a daunting prospect but there are organizations such as BAPRAS, BAAPS or the British Association of Cosmetic Surgeons that can help you.  Your GP ought to be the first person to ask.  It is likely that they will know a good surgeon within the area and if they don't then they can give you advise on how to find one.  The General Medical Council can also give you advice and contact information on surgeons within your area.  Ensuring that your surgeon is properly qualified is very important, as otherwise you are seriously compromising the effects of ear surgery. 
Surgeons Qualifications
Surgeons conducting any cosmetic surgery must be properly trained and have the relevant qualifications, and it is important that you make sure that this is the case.  UK surgeons need to be a member of the FRCS (Fellowship of the Royal College of Surgeons) but this doesn't always mean that they have had specific cosmetic surgery training.  It would be preferable to have a surgeon who has had extensive training and depending upon how much work might need to be done on your ears, training specific to otoplasty/pinnoplasty.  To ensure this they would have FRCS (plast) after their name, or be a member of BAPRAS (the British Association of Plastic, Reconstructive and Aestetic Surgeons). This would indicate extensive training within cosmetic surgery and would indicate that they are properly qualified to perform otoplasty/pinnoplasty.  Ensuring that your surgeon is properly qualified is likely to ensure peace of mind before your surgery, as well as allowing the best possible results. 
---
« Cost of Ear Correction (Otoplasty/Pinnaplasty) Abroad Ear Correction (Otoplasty/Pinnaplasty) Appointment »
EAR CORRECTION INFORMATION
COSMETIC SURGERY
UK HEALTH CENTRES
SELECT A LOCATION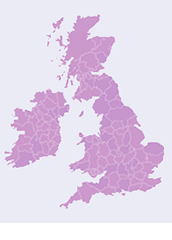 UK Health Centre