Cost of Ear Correction (Otoplasty/Pinnaplasty) in the UK
The costs of your ear correction very much depends on where you have the surgery and which surgeon performs the ear correction.  Different clinics ask for different amounts depending on the experience of the surgeon and the aftercare provided within the cost.  Generally ear correction surgery will cost between £1000 and £2500 within the UK.  This will usually include a pre-operation consultation.  This will gauge whether or not the surgery is suitable for you and if you expectations of ear correction can be met.  If the surgeon decides that the surgery isn't in your best interests, either for health reasons of because it won't produce the results you expect, then you normally won't be charged for the consultation.  In the same way, if you decide that surgery isn't right for you, then this consultation is usually free.  It is worth making sure you know what is included in the price of your surgery, as sometimes post-surgery consultations might not be included in the initial quote. 
Although prices within the UK might seem expensive you must remember that there will be minimal travel involved and that the credentials of your surgeon will be readily available to you. 
---
« NHS Ear Correction (Otoplasty/Pinnaplasty) Cost of Ear Correction (Otoplasty/Pinnaplasty) Abroad »
EAR CORRECTION INFORMATION
COSMETIC SURGERY
UK HEALTH CENTRES
SELECT A LOCATION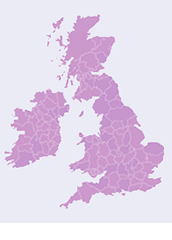 UK Health Centre