Questions to ask the Neck Lift Surgeon
Every prospective cosmetic patient wants the best outcome possible so it is a necessity that you and your surgeon completely understand each other and that you have as much knowledge on the surgery as possible.
Certification & Experience
It is of the utmost importance that your surgeon is qualified and experienced in neck lift surgery. You are to entrust your life with this person, so do not shy away from asking difficult questions about your surgeon's proficiency.  All good surgeons are usually registered with a medical group such as the General Medical Council (GMC), the Royal College of Surgeons (RCS) or the British Association of Plastic Reconstructive and Aesthetic Surgeons (BAPRAS).  Do ask to see their portfolio of work; they should have before and after photos of their previous surgeries.
Cost of Neck Lift Surgery
It must be clear, when numbers are being thrown around, about what is included in the quotes for neck lift surgery. The cost of the procedure is but a part of the overall cost; there are other things such as courses of medication that need to be paid for and also the nursing care.
Unsatisfactory Results & Refunds for Neck Lift Surgery
In the unfortunate event that you are dissatisfied with the surgery (because of asymmetry, muscle weakness etc.) you must previously know what the policy is. It must be ascertained who pays for more procedures if they are necessary or if a refund will be given by your clinic.
Type of Neck Lift Procedure
There are two procedures for a neck lift: the cervicoplasty and the platysmaplasty. You must ask which is best for you. Perhaps both are suitable, or may be just one procedure is necessary. If you are having a platysmaplasty, there are different techniques to tighten the muscles. Find out which procedure is best for you. Also check what emergency services are available at your chosen clinic. All these questions are important, but the key question to ask your surgeon is how many times he or she has performed the operation. They may be experienced surgeons, but are they experienced in neck lifts?
Anaesthetic for Neck Lift Surgery
Ask about anaesthesia. Will you have a general anaesthetic or a local anaesthetic and sedative? Check with your surgeon what risks there are for you, and ask if your surgeon permits the use of sedatives for pre-operation anxiety.
Suitability for Neck Lift Surgery
You must ask your surgeon whether an alternative to neck lift surgery may be more appropriate. There could be a non-surgical procedure which may be better suited for your desired end result. Alternatively there could be a combination of procedures that could create the results that you want. Make sure you are being realistic, ask your surgeon if you are.
When you have asked your surgeon about these six main areas of neck lift surgery, you will be ready to proceed with the process of neck lift surgery.
---
« Initial Consultation for Neck Lift Surgery Preparing for Neck Lift Surgery »
Neck Lift Information
COSMETIC SURGERY
UK HEALTH CENTRES
SELECT A LOCATION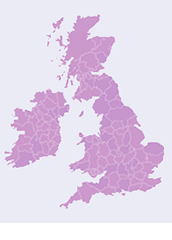 UK Health Centre