Consultation for Breast Reduction Surgery
You should at all times ensure that prior to breast reduction surgery you attend a consultation, this will influence your comfort and understanding, most private clinics will offer these consultations free of charge, and of course the consultation will be free if you are covered by the NHS. If you are looking at surgery abroad some clinics offer a consultation within the UK at a small fee, usually around £100.
What will happen at the consultation?
Firstly you may see a surgeon and a specialist member of the team at the clinic, you will be asked your feelings on why you want this type of surgery. You will need to explain what you would like and why you want it done, this will ensure that you are clear within your own mind that this is the best thing for you. You should also explain what problems you may be experiencing and how you think this surgery will eliminate those problems. Some women often bring in photographs of their desired breast shape or size to show to the surgeon so that they can have a clear picture within their mind as to what your desired results will be. You will be told whether what you wish for is a realistic expectation, and you will be told what results will be available to you. You will receive a description of the procedure and you will have the opportunity to ask questions throughout. You will also be told what is expected of you prior to, during and after the procedure, for example some people may need to lose weight or stop smoking to ensure your safety. Your surgeon will explain the types of procedure available to you and which procedure will produce your desired effect. He may then examine your breasts and you may be required to have a mammogram (a breast x-ray) and photographs may be taken for the surgeon's records.
Booking an appointment
If your surgery is covered by the NHS your GP will refer you on to a consultation with a clinic within your region that deals with this type of surgery.  If you are choosing to go private with your breast reduction surgery you usually will still be referred from your GP or you can contact a private surgery directly, it is best to research the clinic online first. The majority of private clinics within the UK will offer their consultations free of charge, therefore you can attend and unlimited amount of consultations to ensure you choose the correct team and clinic. You will be put under no pressure to sign anything, and can use the consultation to ask as many questions as you wish. If you are looking at surgery abroad, you can either telephone or email the clinic directly, you may also find that a member of the team from the surgery may visit the UK on a regular basis to deal with prospective patients and aftercare, you may request a consultation, however they are often chargeable at around £100, but are extremely recommended, as clinics usually hold the free consultation the day before surgery, and you may not be comfortable with this arrangement.
What questions should I ask?
The consultation is your chance to ask everything you need to, and to ensure that you choose the correct clinic and medical team who you feel are qualified, experienced and the right choice for you. You can ask as much or as little as you want, some suggestions include:
What qualifications and experience does the surgeon and their team hold?
What happens if complications are to occur, how have they been dealt with in the past?
What if I am unhappy with the breast reduction results?
You may ask to see pictures of previous patients and results.
How long will it take for you to recover, how long should you take off work?
What kind of aftercare are you provided with?
Will you have to pay for revision surgery?
Will you need to change your lifestyle prior to surgery (i.e. give up smoking/lose weight)?
Is there any way you can speak to previous breast reduction patients to discuss their experiences?
If you're going abroad for surgery – You should determine how your aftercare will be delivered, and what will happen if an emergency occurs when you are back in the UK.
The above are just a few examples and you yourself will know what to ask to ensure your overall comfort, you should know that no question is off limits, and a professional surgery should go out of their way to ensure your comfort and confidence with regards to their performance and service.
What Qualifications should the breast surgeons hold?
All surgeons whether in the UK or abroad should have studied for a certain period of time to gain a medical degree, as well as studying for a specific amount of time within the surgical procedure you wish to have. Surgeons within the UK need to be registered with the General Medical Council, which means they should have a number allocated to them proving their registration. They may also be associated with a various number of commissions which often represent the amount of experience they have, your surgeon should also be a fellow of the royal college of surgeons. They may also be registered with the British association of plastic reconstructive and aesthetic surgeons, these organisations run various training sessions and can improve surgeons experience and the quality of their services. During your consultation you should ask about the surgeons' qualifications, as well as their experience within the area. You should determine the surgeons' success rate and what has been done in the past with regards to complications and emergencies due to surgery. If you are looking at surgery abroad, again a surgeon will hold a medical degree as well as experience within the area of breast reduction surgery. It varies from country to country as to what associations and commissions surgeons are registered with. For example in Germany surgeons will have the official title of Plastic and aesthetic surgeon, they will also be a member of the German Society of Plastic, Reconstructive and aesthetic surgeons, and they may also be members of any other groups which determine again their past experience. You should therefore ensure that you research thoroughly into the country and its requirements to ensure that your quality of surgery is safe and effective.
---
« Breast Reduction on NHS Preparing for Breast Reduction Surgery »
BREAST REDUCTION INFORMATION
COSMETIC SURGERY
UK HEALTH CENTRES
SELECT A LOCATION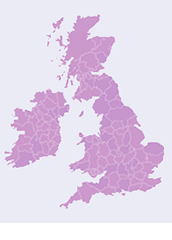 UK Health Centre