Preparing for Breast Reduction Surgery
With all surgery you will be required to prepare many aspects of your life, this is to ensure your safety and for surgery to be as successful as possible. You should at all times follow the advice given to you from medical professionals and stick to it strictly.
What will happen before the breast reduction procedure?
Prior to breast reduction surgery, on a regular basis you will have medical checkups, these will include blood tests, blood pressure and heart rate checks, you should ensure that you are able to provide the medical team with as accurate a medical history as possible, again to ensure your safety throughout as well as making sure that you are fit enough for surgery.  You will also be required to sign specific medical forms prior to surgery which detail that if something is to go wrong, which is rare, the medical team are able to perform all of the necessary procedures to ensure the procedure is successful.
What should I do?
You will be given specific advice prior to breast reduction surgery which you must follow at all times, these may vary from person to person and clinic to clinic, you should follow all advice you receive. It is recommended that you:
Quit smoking – smoking can increase your chance of infection following surgery, and can also slow down the healing process.
Lose weight – If you are over a specific weight, you may be asked to lose a specific amount of weight.
Some women may asked to stop taking their contraceptive pill for a number of months prior to and after surgery, as it can increase the risk of blood clots forming due to surgery.
Before the surgery, what should I do or bring with me to the hospital?
Medical staff will advise you on how you should arrive at the hospital on the day of surgery, you should bring with you a support bra which offers support for your breasts whilst they heal. You should also ensure that before surgery you do not eat or drink for at least 6 hours, some hospitals may allow you to sip water for up to 2 hours prior to surgery, this usually depends on the type of surgery you are having as well as the type of anaesthetic that will be used. Your breasts will be marked with a marker pen prior to surgery; you will then be shown the plans for your breast reduction with regards to size and shape. Your surgeon or medical team may also take photographs of you, these will be kept confidential and are usually only used to compare before and after results.
---
« Consultation for Breast Reduction Surgery Breast Reduction Procedure »
BREAST REDUCTION INFORMATION
COSMETIC SURGERY
UK HEALTH CENTRES
SELECT A LOCATION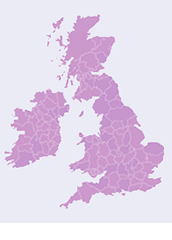 UK Health Centre